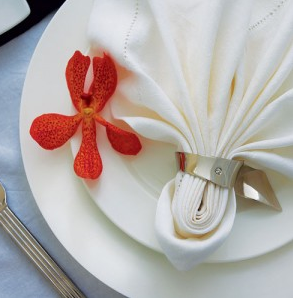 When Martino's Catering opened its doors and it immediately set a new standard for the catered event. Bland was banished. The expected was replaced by the new and exciting. Personal, attentive service experienced a much welcomed renaissance. Consistency and dependability became a guarantee. With great skill and creativity, Martino's Catering proved that it can rival the world's finest caterers and restaurants in quality, style and service.
Today, under the direction of Owner and Executive Chef Shellie Martin, Chef Rachel Gersti and a staff of seasoned professionals, the Martino's has become synonymous with the most imaginative, flawlessly executed events — small, corporate and private. To call upon the considerable talents of Martino's Catering is to be a guest at your own party.
THE FOOD
At Martino's Catering, there is no such thing as a set menu. The repertoire is continually expanding to include the best of the new food trends or simply to take advantage of the freshest seasonal bounty .
THE SERVICE
Every Martino's Catering server is highly trained, well groomed and well mannered. Their service is crisp and unobtrusive yet remarkably personable. This attractive, dependable group is very much a part of what makes a Martino's Catering event so memorable.